In this book through 21 meditations I teach you to improve your attention, awareness, and attitude. Here are 10 things you will learn.
​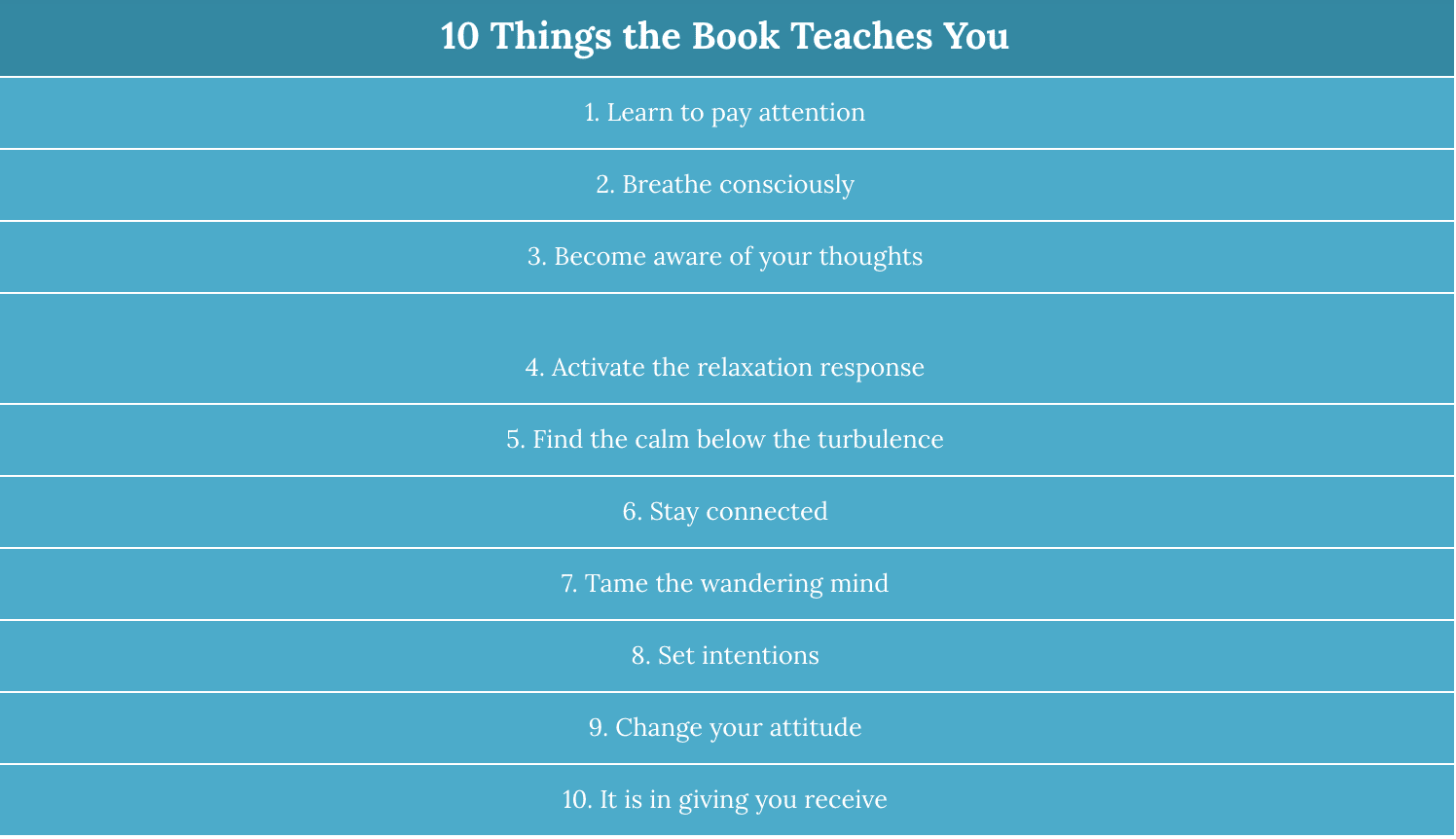 ​
---
Story from the Blossom Book
Smiling at Outside In
Walking on 13th Street in downtown Portland, I passed a store with a big sign on the window reading, "Smile!" I thought to myself, "Yes, a good lesson to use in yoga class." I hurried ahead and reached Outside In, where I taught yoga and meditation to homeless youth for many years. As I prepared for class, Kris, one of my regulars and a gifted flute player, entered the basement studio—smiling broadly. As I always do, I began the class with a short meditation. After we came out of the meditation, Kris asked, "Aren't you going to ask us to smile?" I was astonished. This young man had read my mind, my intention. So, we all took a minute to smile and stretch in cat and cow poses before continuing the class. I never saw Kris again. Like so many of the young people I have met volunteering at Outside In, Kris taught me a lesson—to remember to pay attention to the intention—and went on his way.
One hundred percent of the proceeds from the sale of of "Blossom" are being donated to improve the lives of homeless youth everywhere.
​
.